Email 11/14/22 Safe Futures
Hi everyone
As you may remember, we were fortunate to have been selected as one of the raffle winners at the Imagicon District 7980 Conference for DG Tari's Dignity Project to help women in perilous situations. As a Club, we donated materials for the project when she made her official visit to us in July.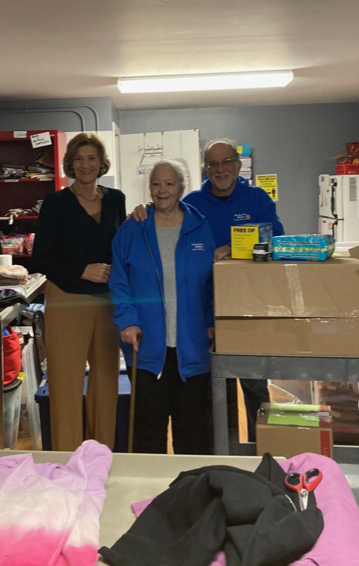 The project has been a rousing success. Major kudos to DG Tari for coming up with this critical effort.
Today Pattie and I delivered two big boxes, two smaller boxes and a BIG bag of feminine products to Safe Futures (formerly The Womens Shelter) in New London (see attached photo - we have been given permission to use the photo if we wish). To say they were thrilled would be a major understatement. The CEO, Kathie Verano, told us that 10,000 women in Southeast CT required critical assistance in the last year. We found that to be shocking and so very sad.
So, we should at least feel good that we have been able to help these women in a small, but significant, way.
Pat