Local Community Service Projects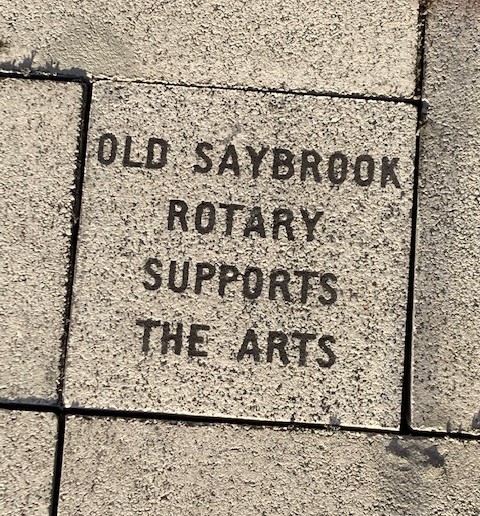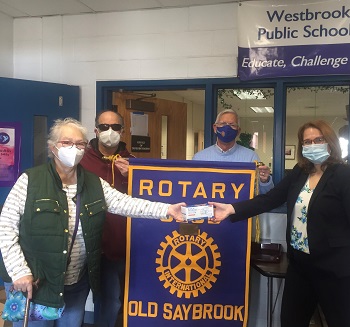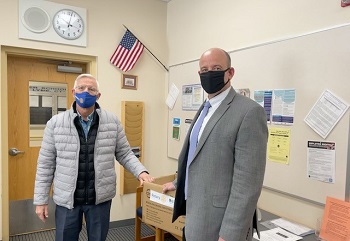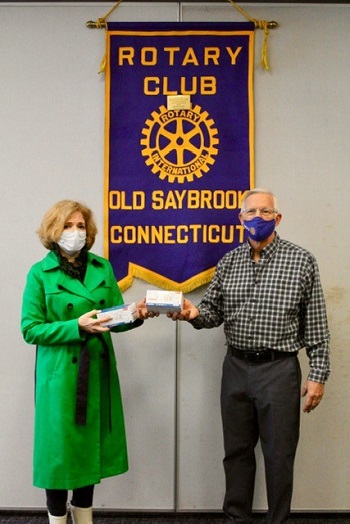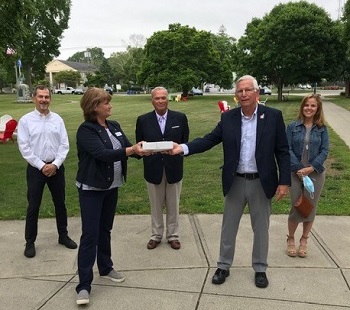 The Rotary Club of Old Saybrook, Old Lyme, and Westbrook is committed to assisting our local community in meeting the challenge posed by the Covid-19 outbreak. In response we have partnered with our local social service departments and a number of local restaurants to provide gift cards to families impacted by job loss due to the pandemic. In total Rotary will provide $9,000 worth of gift cards and will be distributed by the social services team to families they've identified as in need.
We want to thank the following restaurants for generously supporting this outreach effort: Luigi's, TJ's, Fiore's, Sal's, and Mirsina's in Old Saybrook; La Scarpetta and The Hideaway in Old Lyme: Bill's Seafood and Christy's in Westbrook. During this difficult time for area restaurants we are appreciative of their assistance.
In addition, this gift further supports the initiative of the town's Long Term Recovery Committee (LTRC) in helping those in the Old Saybrook community that have been affected by Covid-19. The fundraising arm of the LTRC is spearheaded by Mark Ricciardelli (center) and Ashley Aronstein Smelser (right). Their committee has already raised over $15,000 to assist local families as part of their CARES (Committee for Active Recovery Efforts) Old Saybrook fundraising effort. A generous (anonymous) donation of $13,000 seeded this fund. Also pictured are First Selectman Carl P. Fortuna, Jr. (left), Heather McNeal of Youth & Family Services (2nd from left) and Gary McCauley, President of Rotary (2nd from right).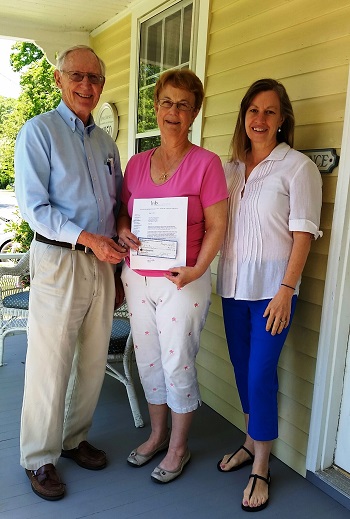 Heat & Eat $5,000 Donation Feb. 2015 to assist those with fuel assistance and basic needs
Bikes for Kids
The Rotary Old Saybrook is proud to support this organization that buys, repairs and donates bikes and bike helmets to children who can't afford to buy a bike. Dave Fowler (pictured below center) took over for founder Chuck Greib who passed away in 2009. Since its founding, over 16,000 bikes and helmets have been donated to date (9/10/14). In 2013, 1,368 bikes and helmets were provided. Below, Dave receives a check for $300 from Rotary Old Saybrook President Bill O'Shaughnessy and Treasure David Wight. Please join us in supporting this wonderful cause: www.bikesforkidsct.org 860-388-BIKE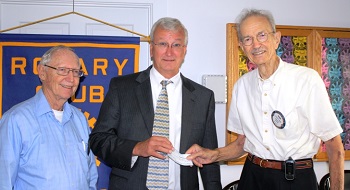 Acton Public Library 2014
The Rotary Club of Old Saybrook is working with with Acton Public Library to facilitate the purchase of a new mobile computer lab costing $12,000. There is currently no free, regularly scheduled computer instruction available to the public in the Old Saybrook area. To fill the need the library is launching a Technical Skills Training Initiative (TSTI) to enable library staff and volunteers to conduct training in subjects such as introduction to computers, introduction to email, and more. The Rotary Club of Old Saybrook will match dollar for dollar all contributions to a maximum of $6,000. If you'd like to help please mail checks to:
The Rotary Club of Old Saybrook Foundation
P.O. Box 1125
Old Saybrook, CT 06475
(mark check "Acton Library")
For more information, call Wendy Connal at 960-395-3184 or William McLaughlin at 860-395-9054
Acton Library Acknowledgement Letter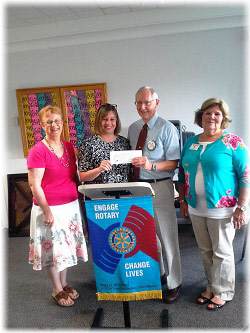 Shoreline Soup Kitchen & Pantries June 26, 2013
Rotary Old Saybrook President Gerri Lewis and Keith Wescovich present a check for $1,000 to Lin Smith, Volunteer & Program Director and Clinton Pantry Manager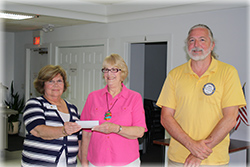 Acton Public Library
The Rotary Old Saybrook made a substantial contribution for the expansion and improvements to the Acton Public Library.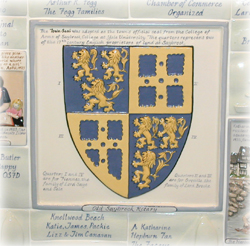 Splash Pad at Kavanaugh Park on Trask Rd.
As part of our Rotary Centenial observance in which Rotary celebrated 100 years of service, The Old Saybrook Club made a substantial contribution for improvements to Kavanaugh Park including the construction of the Splash Pad and addition of dugouts and fencing to the Little League ballfield.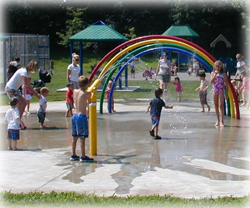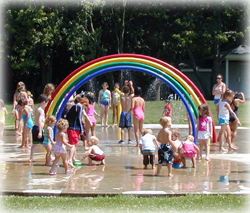 Ball Field at Kavanaugh Park on Trask Rd.