Liberty Bank - Rotary Old Saybrook Turkey Dinner Drive
2020
$1,221.66 for the Meals on Wheels program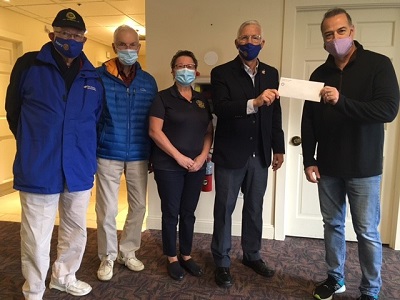 2018
$1294.18 going to the Shoreline Soup Kitchen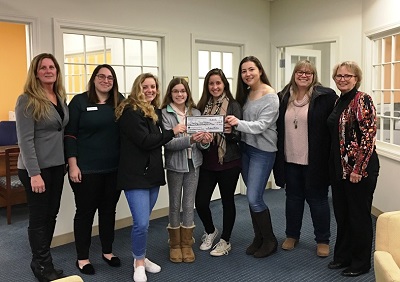 2017
This year Rotary teamed up with Liberty Bank to raise $1,304.95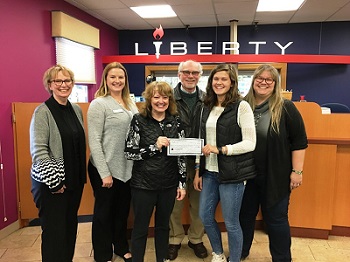 2014
Our club gathered donations totaling $2,703.41. This brings the total raised to $167,476.11 – a RECORD!
The Liberty Bank Foundation added $41,869.03* in matching funds for a grand total of: $209,489.82!
2013
The total amount raised this year was $182,002.35. This included the Liberty match of $36,397.27 to what Rotary clubs in our district raised.
2012
Below, from left: Rebecca Brodersen, Westbrook Youth & Family; Jason Smith, Liberty Bank and Rotary Old Saybrook; Mary Seidner, Lymes' Youth Service Bureau; Gerri Lewis, President-Elect Rotary Old Saybrook; and Susan Consoli, LPC, Old Saybrook Social Services. The Rotary Old Saybrook in partnership with Liberty Bank raised $800.00 to support the Thanksgiving dinner effort in these 3 towns.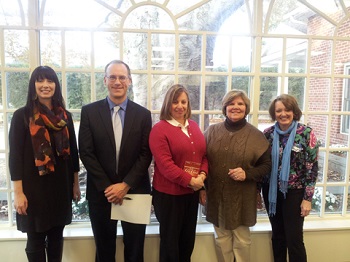 2011
This year, 27 Rotary Clubs including ours, raised $107,307. A new record! Liberty Bank is matching 25% of this to bring the total to $132,307!
2009
For the past few years, the Rotary Old Saybrook has teamed up with Liberty Bank to fund Thanksgiving dinners to those in need. Liberty Bank has matched our contributions and for Thanksgiving 2009, the total amount given was about $1,700. Pictured below are officials of the bank, members of the Rotary Club and Youth & Family Services officials.