Torchlight Parade-Saturday, Dec. 9, 2023
Old Saybrook Rotary is proud to participate in Old Saybrook's traditional Torchlight Parade by hosting the hospitality tent. Rotarians gather baked goods donated by area bakeries and stores, make the hot chocolate and serve the marchers under the tent. Marchers travel from near and far to march in the parade often enduring difficult weather conditions.
This is Rotary's 35th year hosting the tent!
Thanks to the Estuary Council for the use of the kitchen facility to prepare the hot chocolate, Chris Reid for the tent and hot chocolate.
The following donated baked goods and other treats for the marchers:
DUNKIN DONUTS, CLOUD 9 CATERING, STOP & SHOP, DAGMAR'S DESSERTS, PAPERBACK CAFE, MIRSINA'S, CAFE TOSCANA, STARBUCKS, PURSUIT OF PASTRY, LUIGI'S, BEACH DONUT SHOP, BIG Y, SHAYNA B'S BY THE SEA, COCOTTE BAKERY, PATHENON DINER, EDD'S PLACE, MAD COFFEE ROASTERS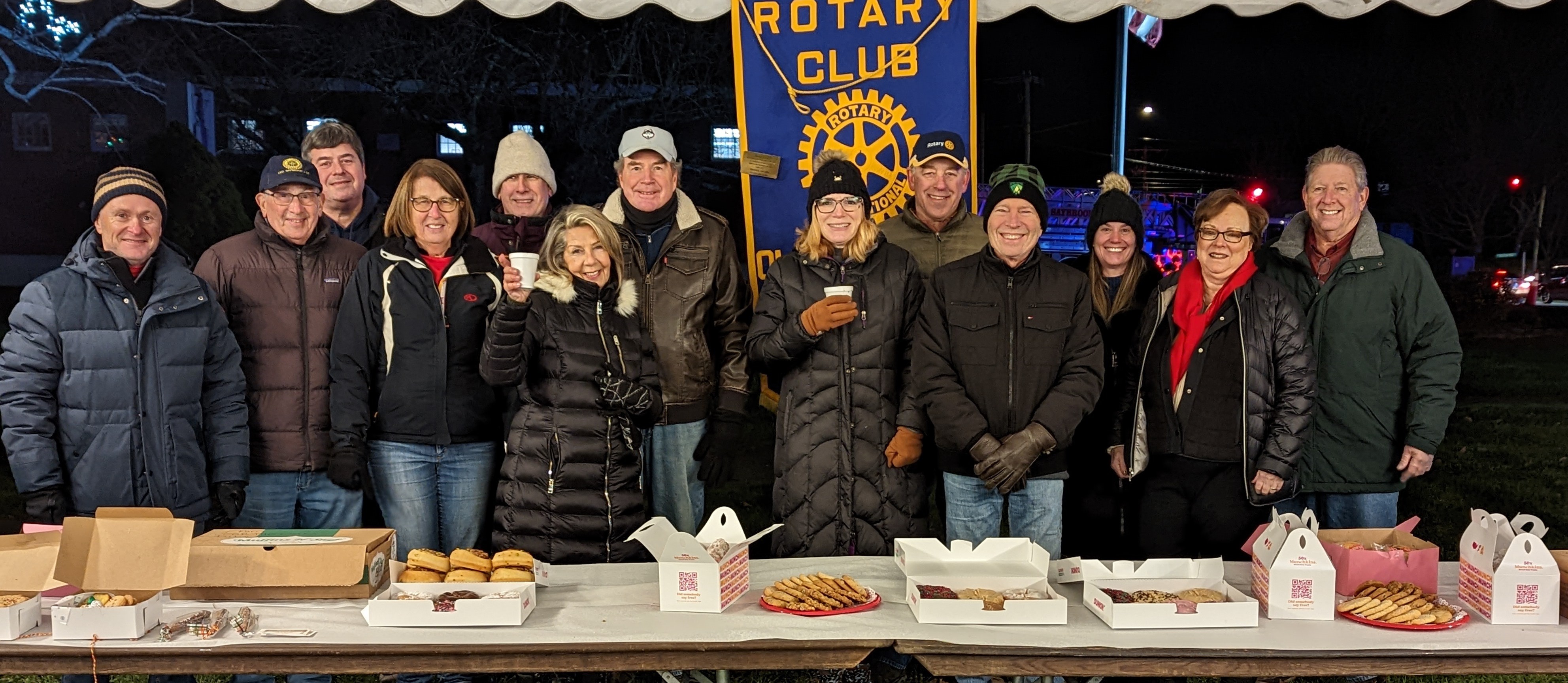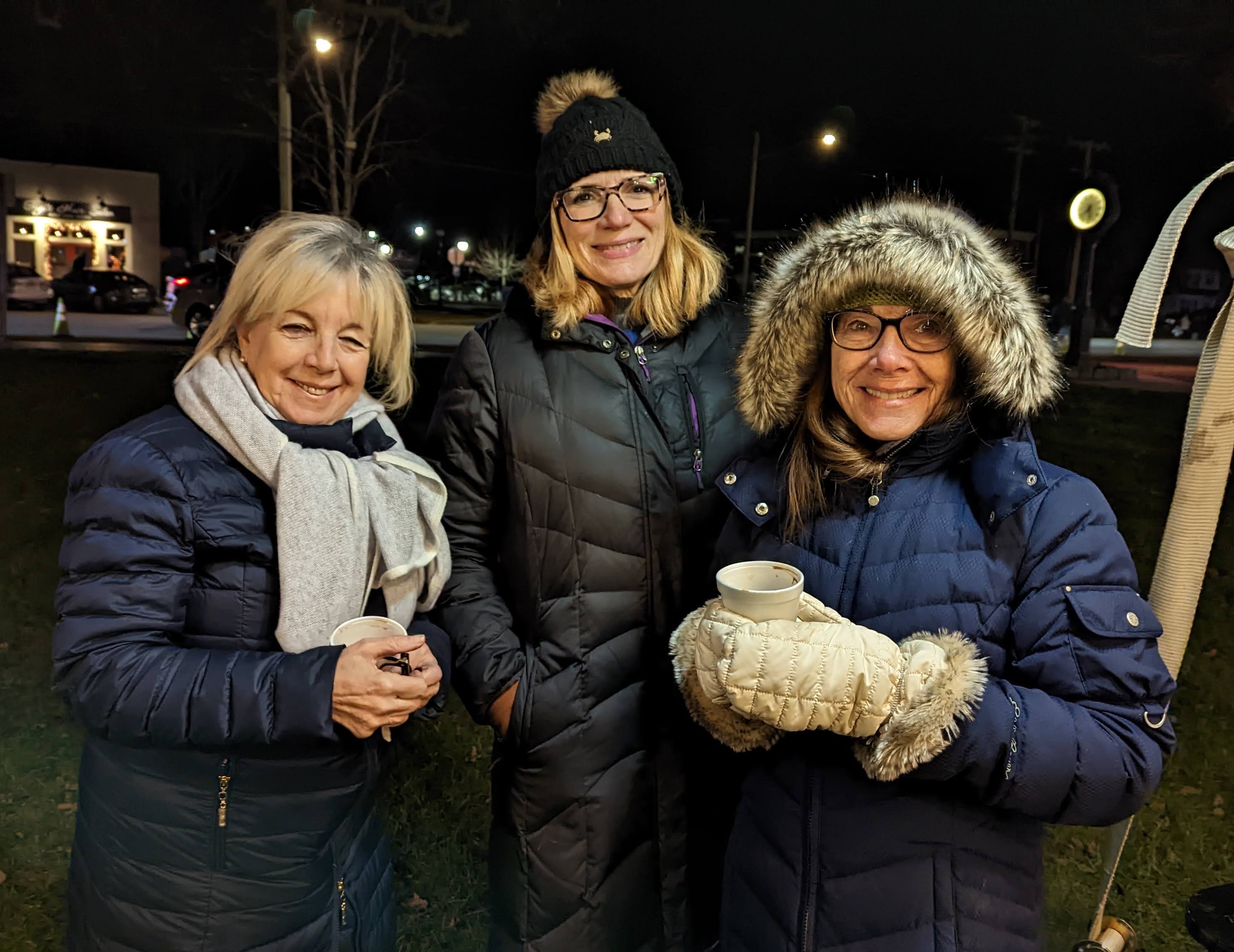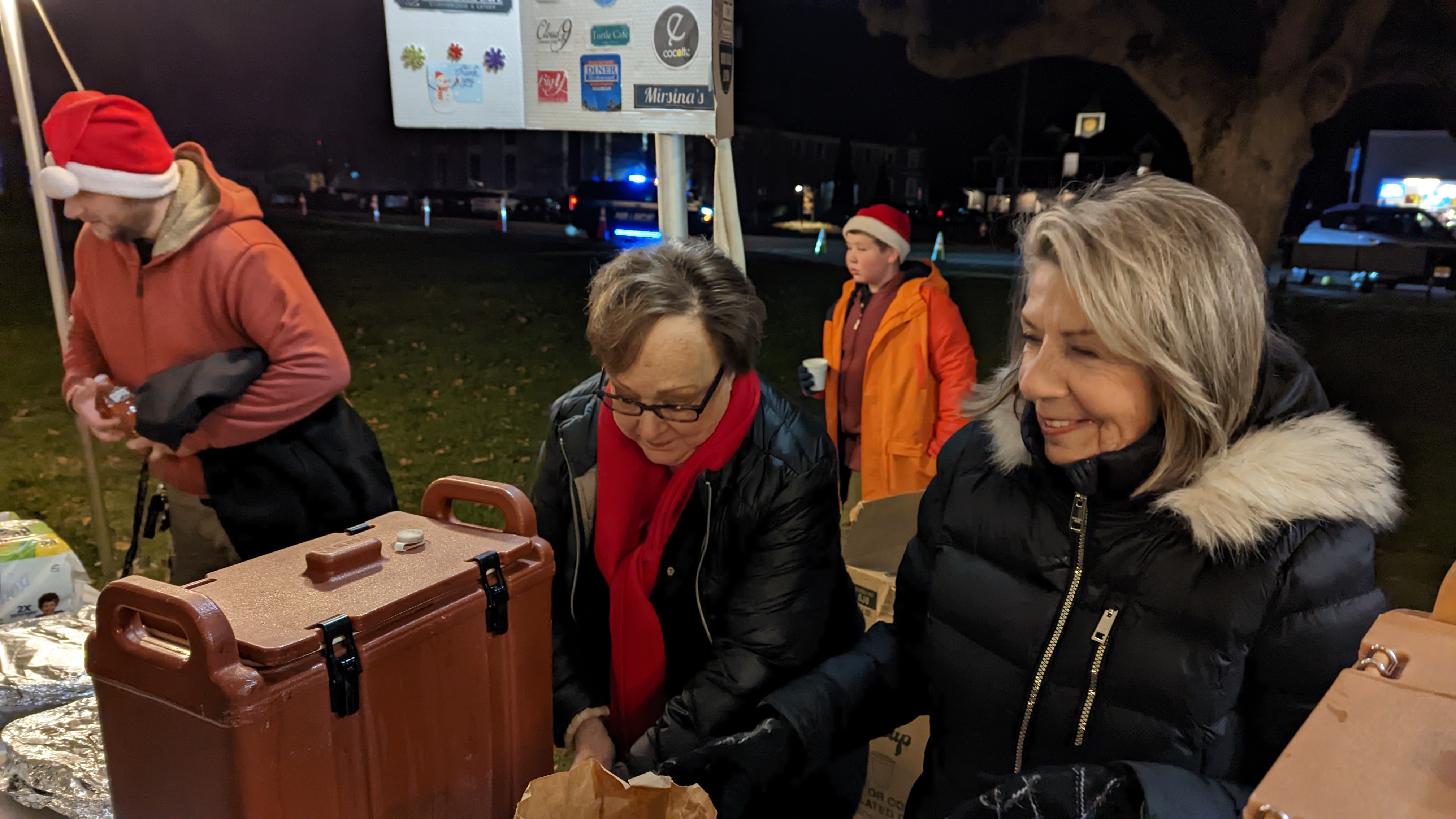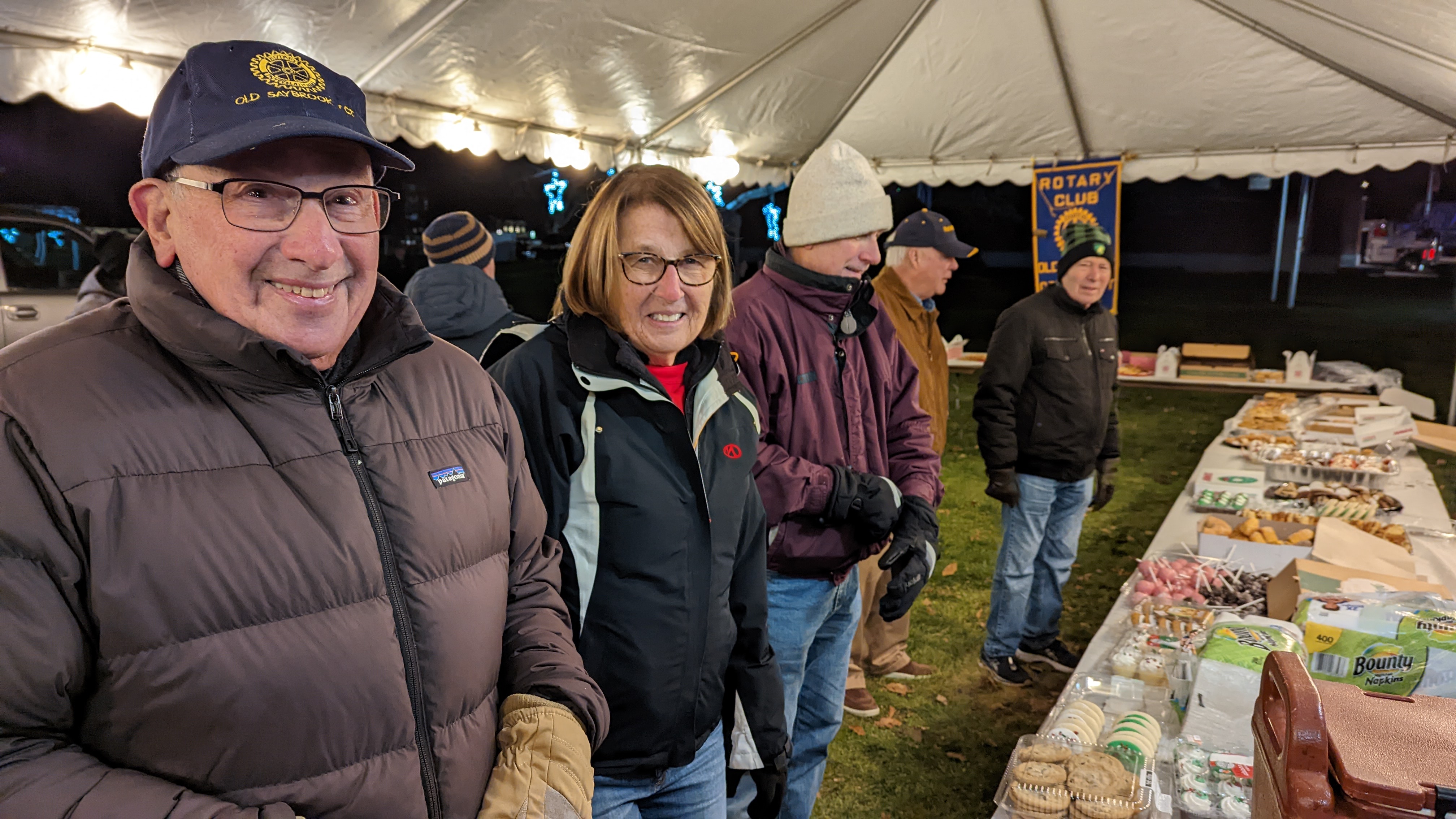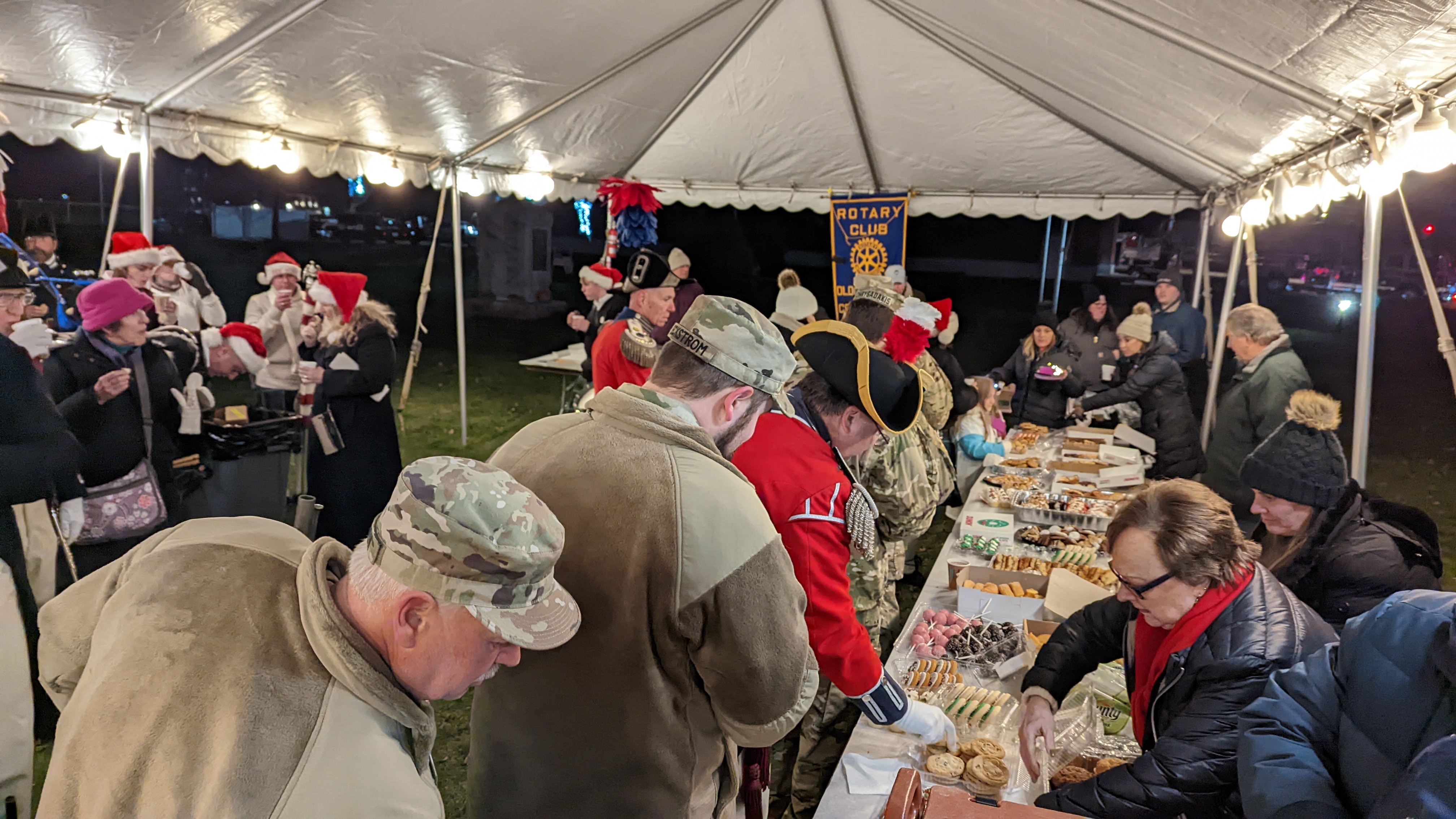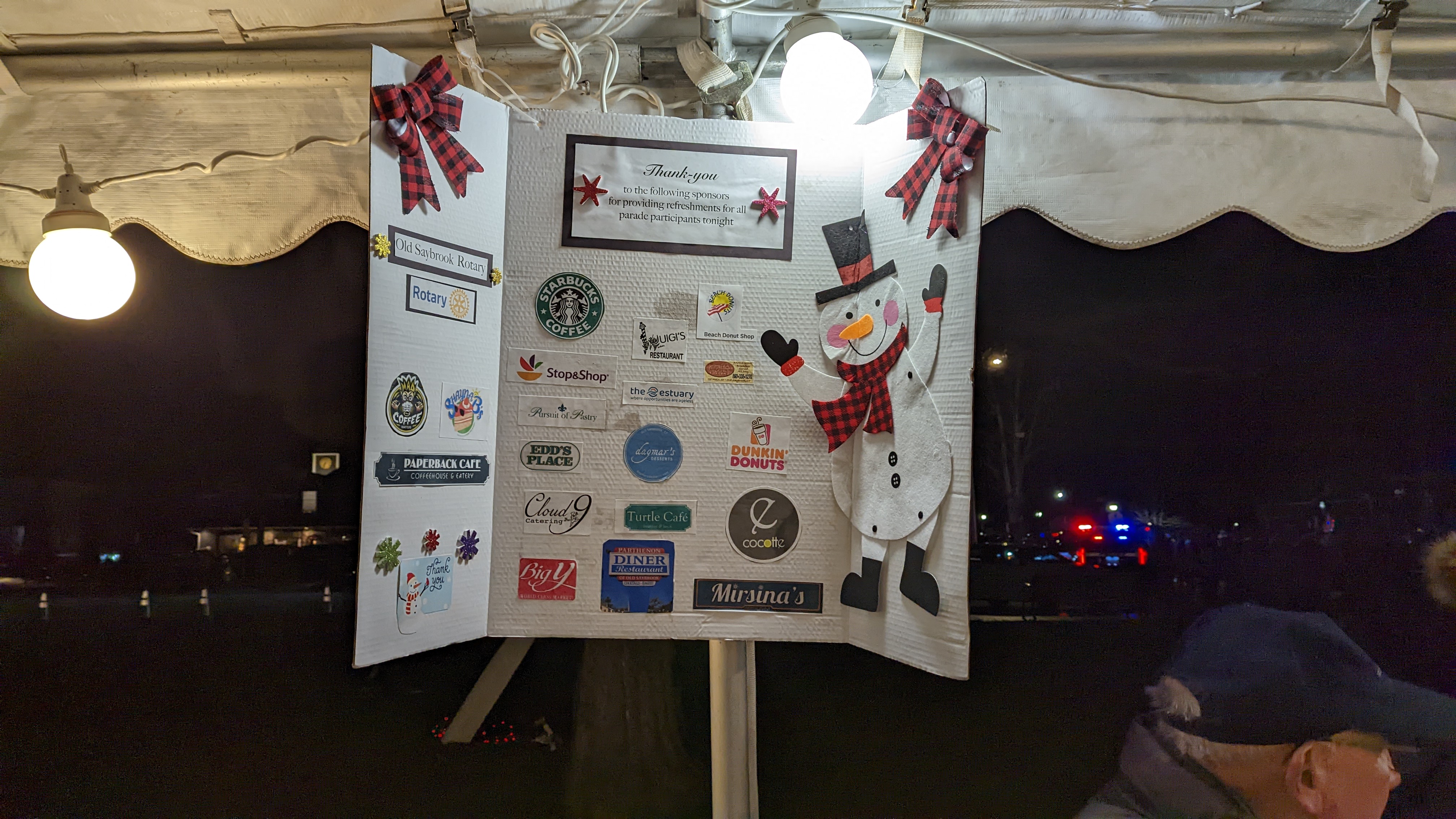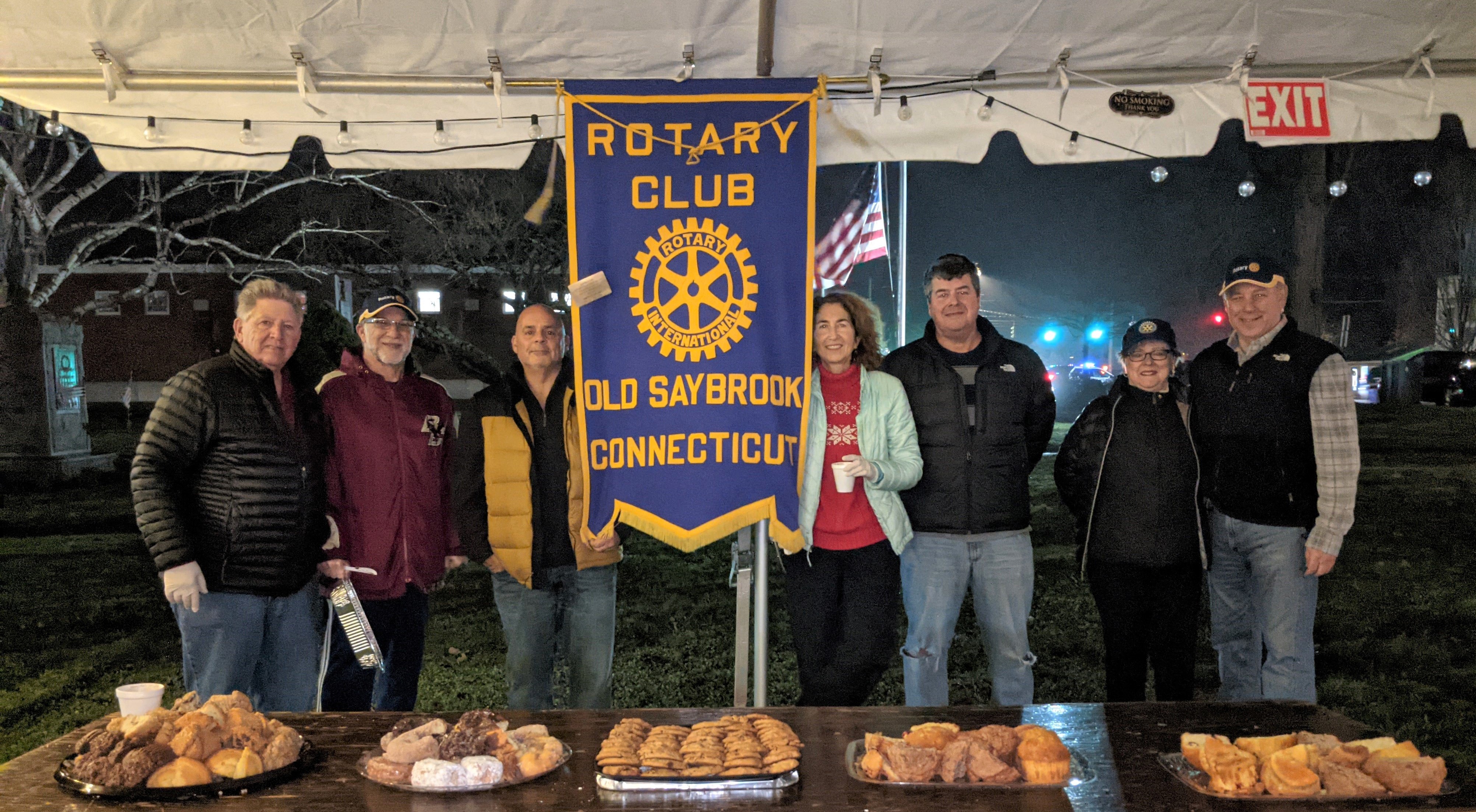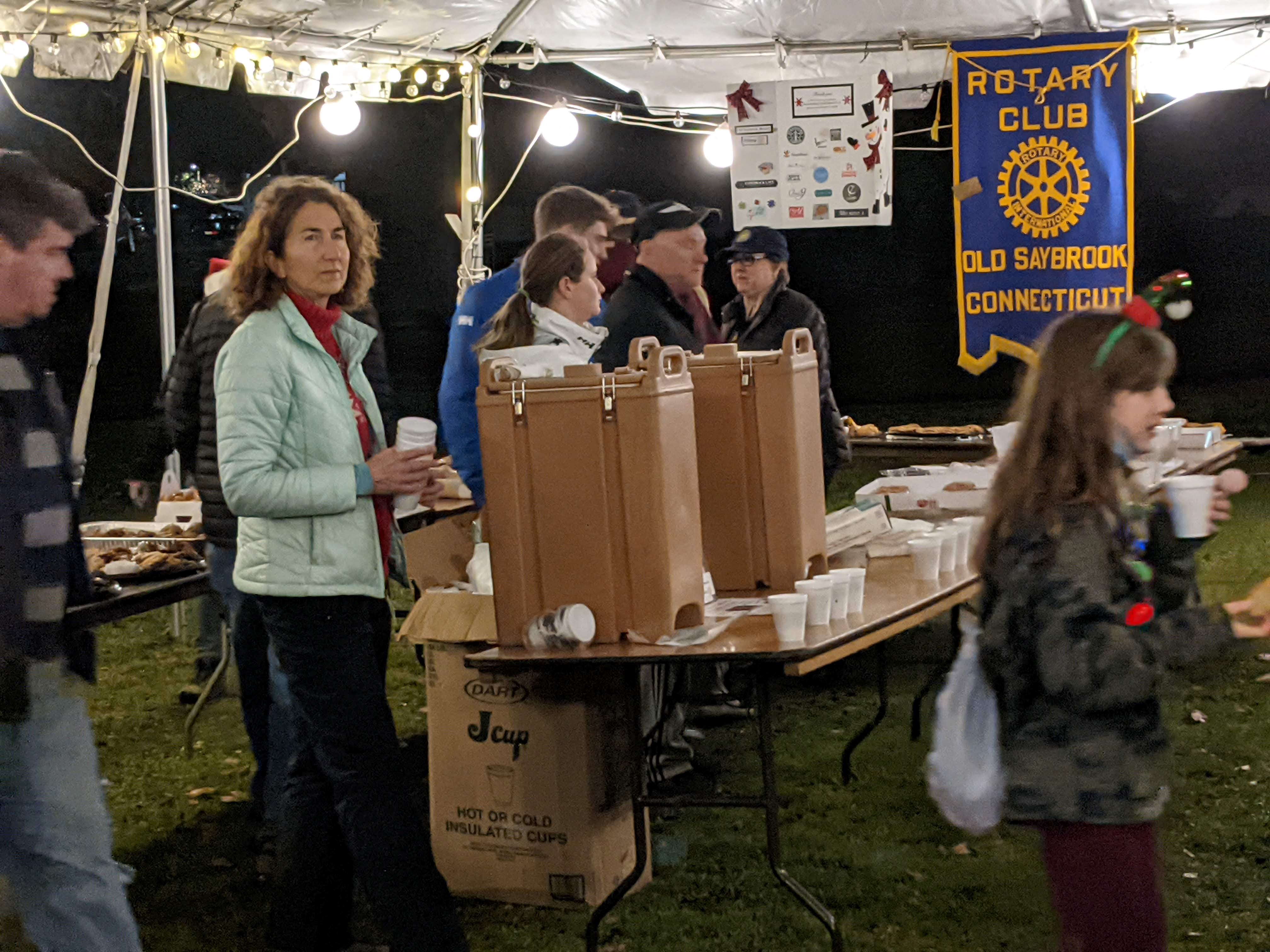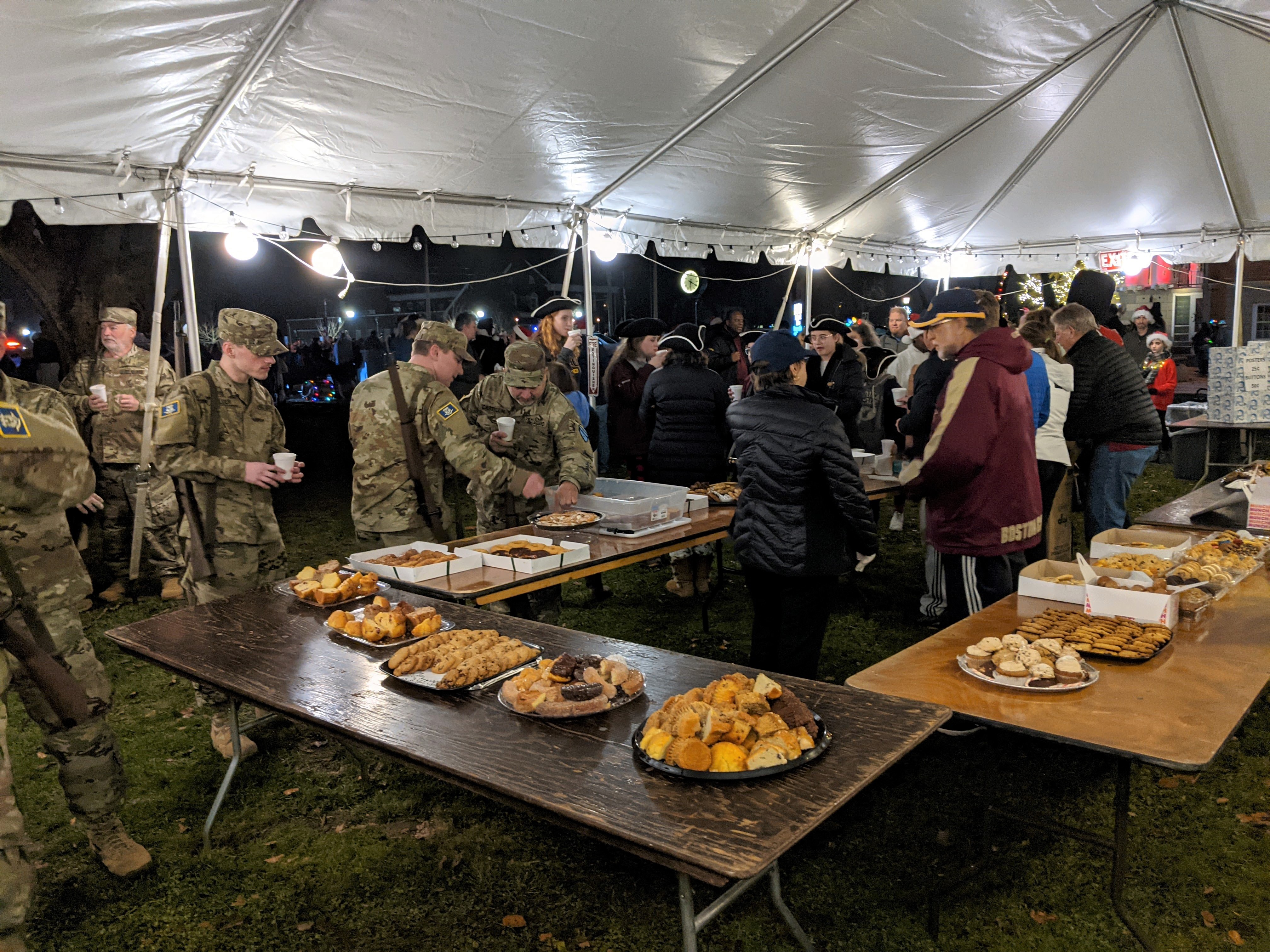 Donors:

DUNKIN DONUTS

CLOUD 9 CATERERS

STOP & SHOP

DAGMAR'S DESSERTS

PAPERBACK CAFE

MIRSINA'S RESTAURANT

CAFE TOSCANA

STARBUCKS

PURSUIT OF PASTRY

LUIGI'S RESTAURANT

BEACH DONUT

BIG Y

SHAYNA B'S BY THE SEA

EDD'S PLACE

TURTLE CAFE

COCOTTE BAKERY

PARTHENON DINER
Special thanks to TENTS FOR EVENTS who supplies the tent, tables, hot chocolate mix and paper goods