Pledge: President Pat Devito
4-Way Test: John Aforismo
Prayer: President Pat Devito
Happy Bucks: MD: Last nights event at the Kate; PZ: Ditto; BW: happy to be here; NM: winning a raffle prize last night; JA: last night at the Kate, happy to be part of Rotary; GF: getting together and the Wine Tasting; TW: last night and glad to be part of the OS community; BM: happy to join us from sunny Florida; JG: happy to be attending the meeting; JW: congrats for last night; PD: great time last night; PPD: Ditto that
Presidents Report:
Last night at the Kate, the OS Chamber of Commerce held their Annual Awards Night. OS Rotary was given the Community Impact Award. Pat Devito accepted it from the President of the Chamber and guest Senator Richard Blumenthal. Rotary was well represented and enjoyed the evening!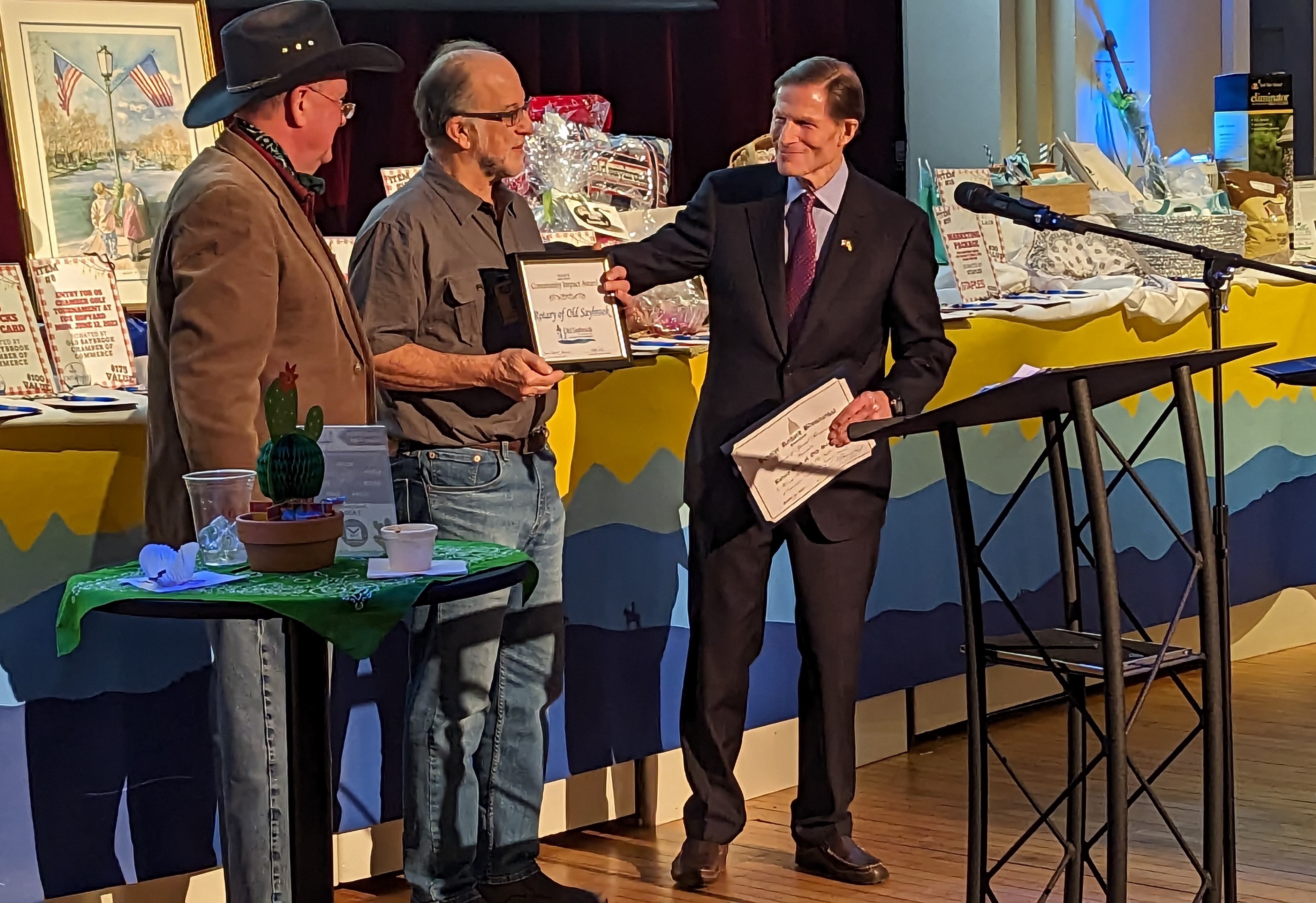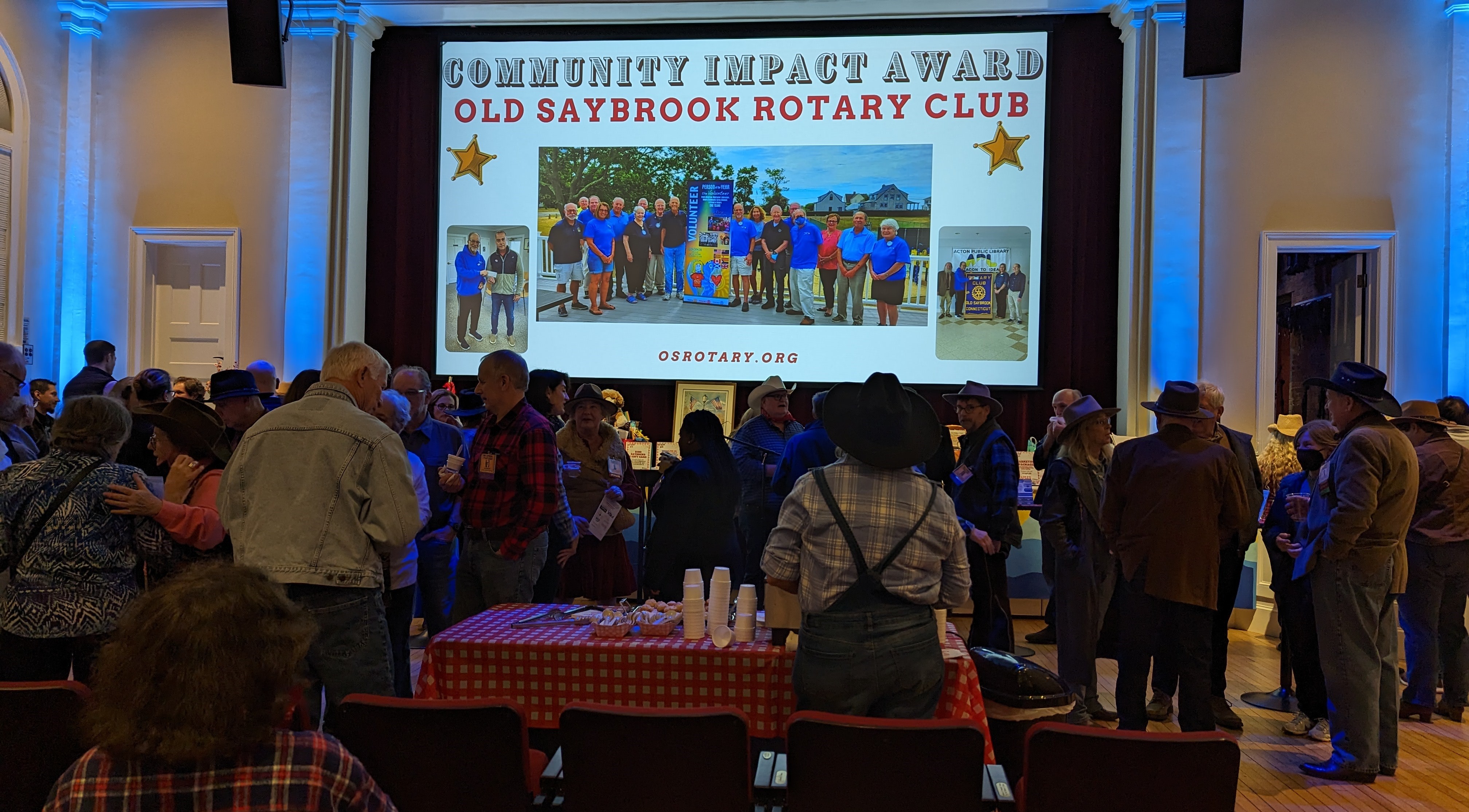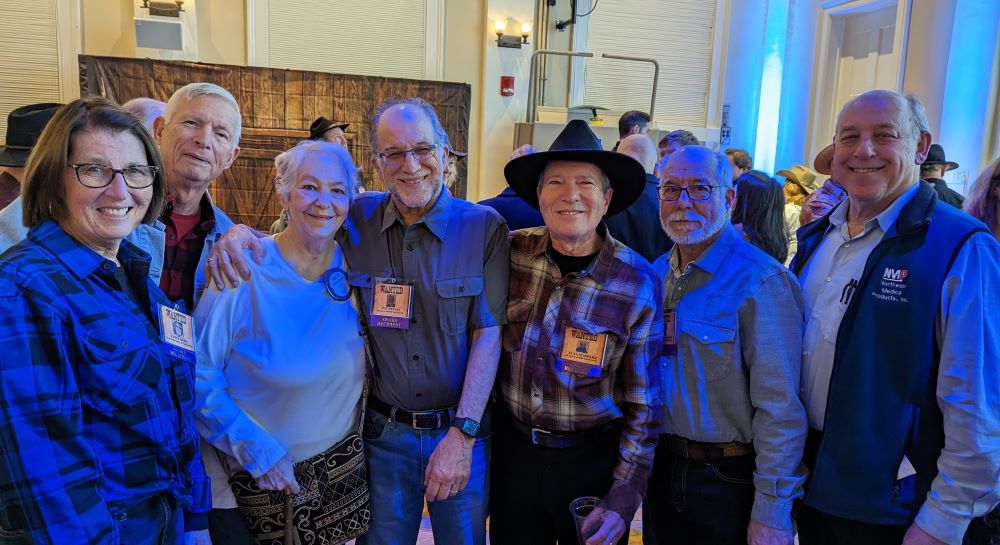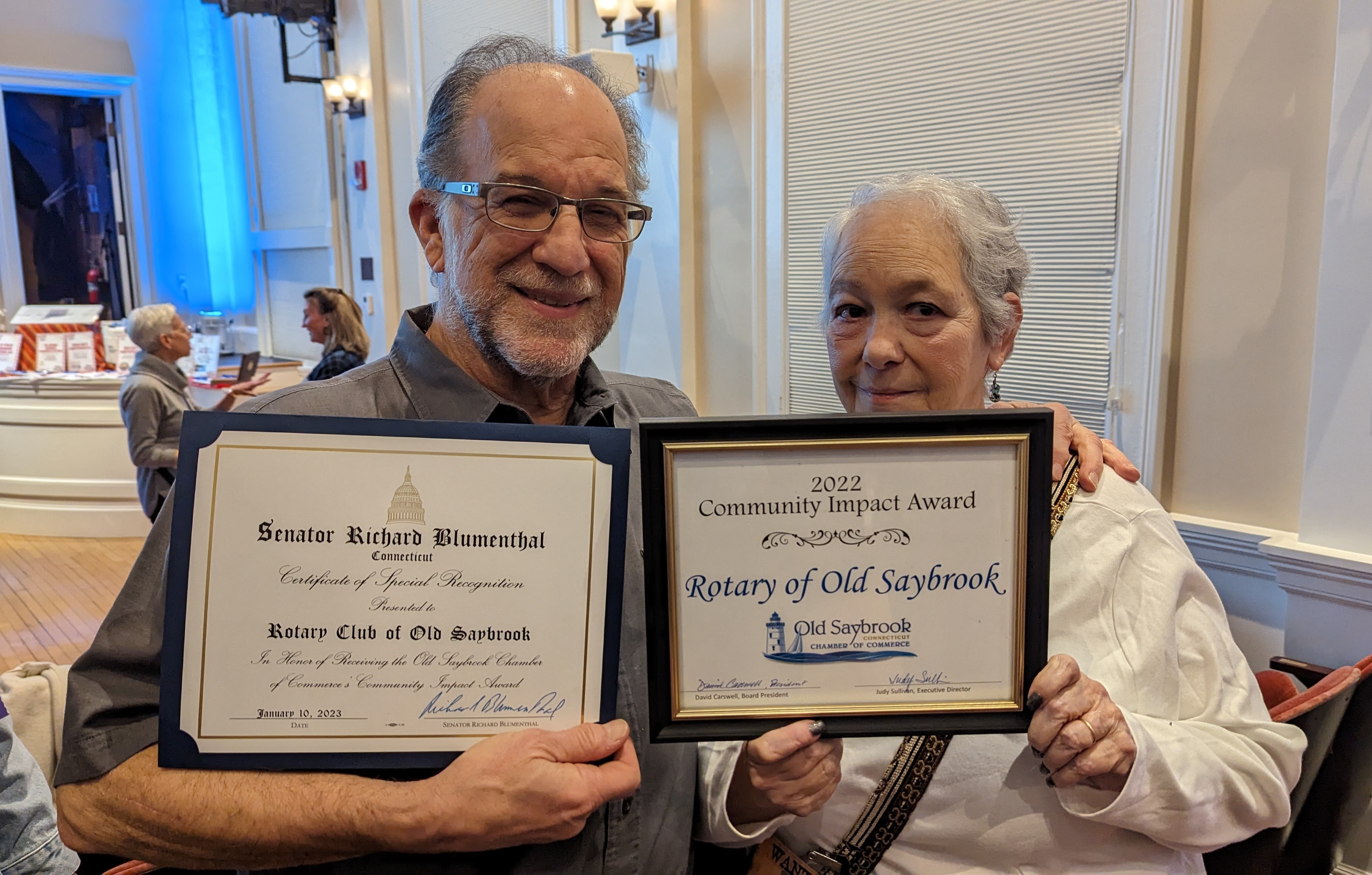 Concerning the ARP funds, Pat spoke to Kathy C. concerning this and since the funds mentioned scholarships specifically, felt thats where the money should go. If the demand is increased for scholarships we can decide to increase it. More to come on this.
Nominating committee is headed by Mike Osnato. Speak to Mike if you'd like to serve as an officer.
Day of Service is May 20. Pat thought it would be a good idea to ask the Interact kids from Westbrook HS and Old Saybrook HS to get involved. Joan Winters suggested a cleanup day at the beach. She volunteered to head it up if we decide to do that.
Meeting next week is at Westbrook HS at noon
We will be renewing our sponsorship of the Summer Concert Series
We have agreed to sponsor 2 kids for the trip to Washington DC.
Wine & Beer Tasting and Silent Auction - Marty
Marty said things are progressing. Its important for everyone to "plant their seeds" by getting the word out to potential sponsors, item donors, and attendees. March 3 will be here before you know it so now is the time to work on it. Everyone's participation will make for a successful event.
Venues for our meetings - John Aforismo
John has been talking to the OS Fire Dept. about using their facility as a regular meeting place. John thought we had come to an understanding but apparently not so he is exploring other options. There is space available at no cost at the Park & Rec building. We will be meeting there on Jan 25th.
Membership: Pete has been speaking to several people who have shown an interest in joining. He has sent them questionaires and hopefully they will be attending our meetings to get to know us better.
Shredding Event: John Aforismo will be receiving the contract soon.
Website: New content goes in weekly. Amber just updated the scholarship application and it has been posted to the website for easy access.
---