Breakfast meeting at the Estuary
Pledge, Prayer & 4-Way Test: President Pat Devito
Guest: Kristin Mazziotti, Marketing Costco
Card Game Winner: Charlie R
Raffle Winners: Nancy, Kathy, Pat D
Happy Bucks: PZ: for our guest speaker and getting up on time; KC: for everyone here; BO: speaker and SOM meeting next week; CR: guest and basketball season coming; MD: new grandson Teddy; NM: beautiful day; PD: speaker, the nice day and happy Rotary is apolitical; JA: making it for this early meeting
Pat's updates:
Last night Pat and Alan attended the Old Saybrook Board of Finance meeting. It was a time for public comments and Pat spoke on behalf of Rotary. The Board approved the full amount and now the last step is approval at the town meeting Nov. 28. The funds are to make up for the lost revenue for the cancellation of our wine tasting fundraiser in 2021.
District Managed Grant: $2500 received from the district. The money will go to the Acton library to purchase 10 laptops.
We will be supporting the Garden Club and the Bluestar plaque with maintenance.
Penny Lane Pub is going up in price. Pat will search for other venues. A possibility is the VFW hall. There is no charge for use of the hall but donations are appreciated. Food will not be provided so its BYO. Pat will follow up on this.
Program: Kristin Mazziotti from Costco was our speaker. Pat thanked Costco for donating the water at our Macaroni Dinner - much appreciated!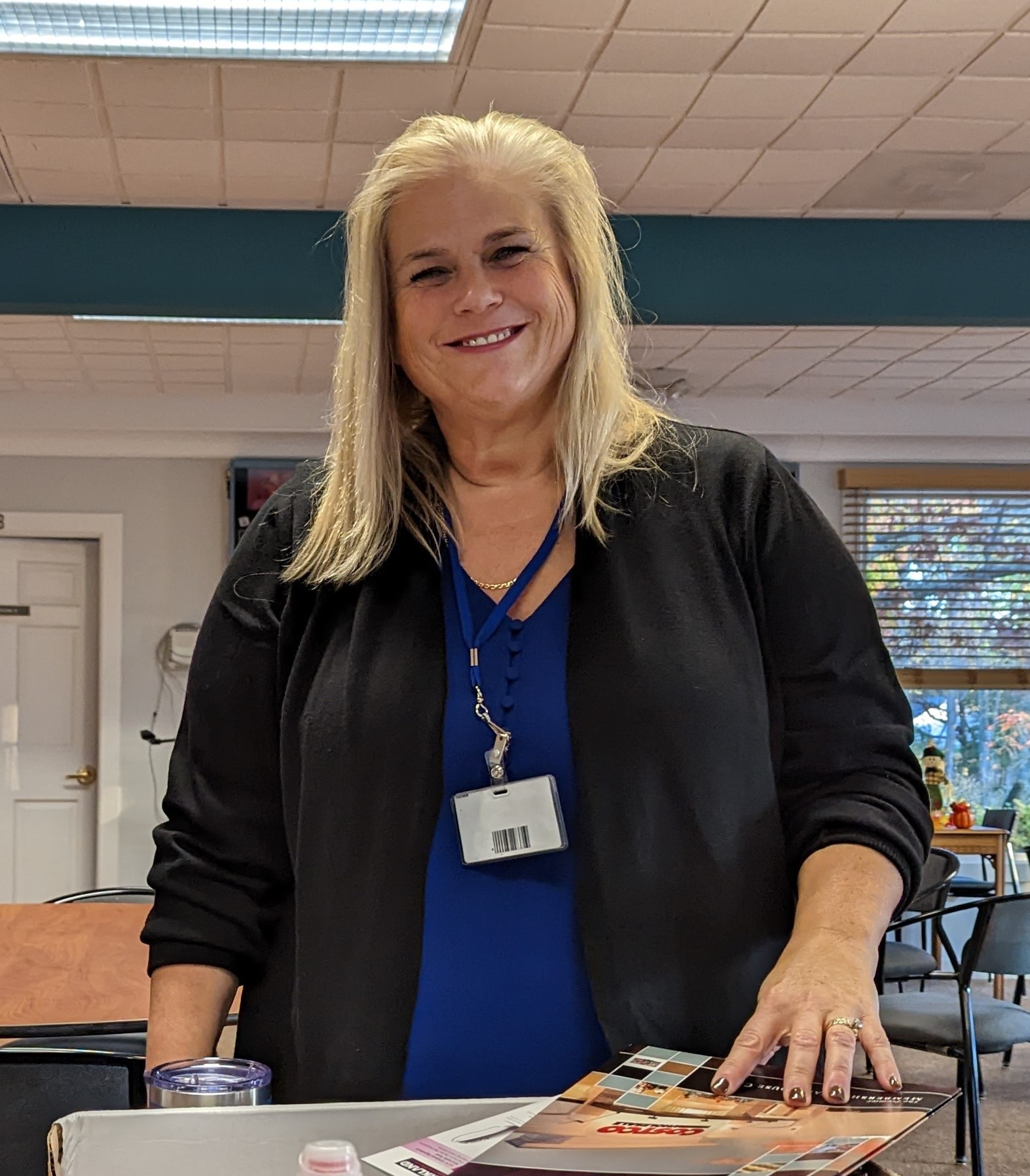 Kristin is the Costco Marketing Coordinator which has been open in East Lyme for 3 years. She has been a member for 30 years and with kids in college decided to work for them. Costco started in the 70's as Price Club. Today, Costco is the 3rd largest retailer in the world behind Amazon and Walmart. They try to keep prices down and their focus is the middle class market. they are the largest seller of wines and spirits in the world. They have 842 stores worldwide, 578 in the US. Maine and Rhode Island do not currently have a Costco but its in the works. There are 47,000 members in CT. Toilet paper is their biggest seller. Their meat department features only choice and prime meats. Costco has branched out with pharmacy, hearing, optical, and health and wellness departments. You do not have to be a member of Costco to use the pharmacy and liquor store. Costco has an auto department, insurance (including pet insurance), tires, travel agency (just quality packages) and seasonal products which move very quickly. If you see something you like - buy it! - it may not be there when you go back.
Kristin is also the liaison with communities. They donate for various causes such as 450 backpacks to school kids. Donation requests should be made 6-8 weeks in advance. Lots of food items go to Feed America who picks up twice a week. Kris handed out packets which included new membership incentives.
Pete spoke about our new members. The letter sent out was incorrect, Elizabeth Meyer is already a member. The 2 new members are Kristina DeMaria and Kathleen Ledwith.
District Conference is in Hartford this Saturday. Pat and Bill O. are going.
---