Pledge and Prayer: President Alan Schwarz
FLIM/FLAM - Alan

THE FOUR WAY TEST of the things we think, say, or do.
1) Is it the TRUTH?
2) Is it FAIR to all concerned?
3) Will it build GOODWILL and BETTER FRIENDSHIPS?
4) Will it be BENEFICIAL to all concerned?
Guests: Bill Tait, Essex Financial
RAFFLE Pete Zucco, Susan Beaudoin, Nancy Morin
HAPPY BUCKS Kathy C happy for the day and our speaker, Alan S happy for the day and our speaker, and the return of "The Irish Traveler's", Nancy M happy for the day, and the successful Rotary Day of Service" Bill Tait happy to be with us, and the nice day, Marty D happy for the successful "Rotary Day of Service", Charlie N happy for the day and to see Bill McL back, John A happy for the successful "Rotary Day of Service" and to be back from Ireland, great trip, Joan W happy for the Celtics win and the successful "Rotary Day of Service:, Liz M happy for he day, Susan B happy for the day, Gary McC happy for day and the great trip to Ireland.
PROGRAM Financial Advisor Bill Tait, Essex Financial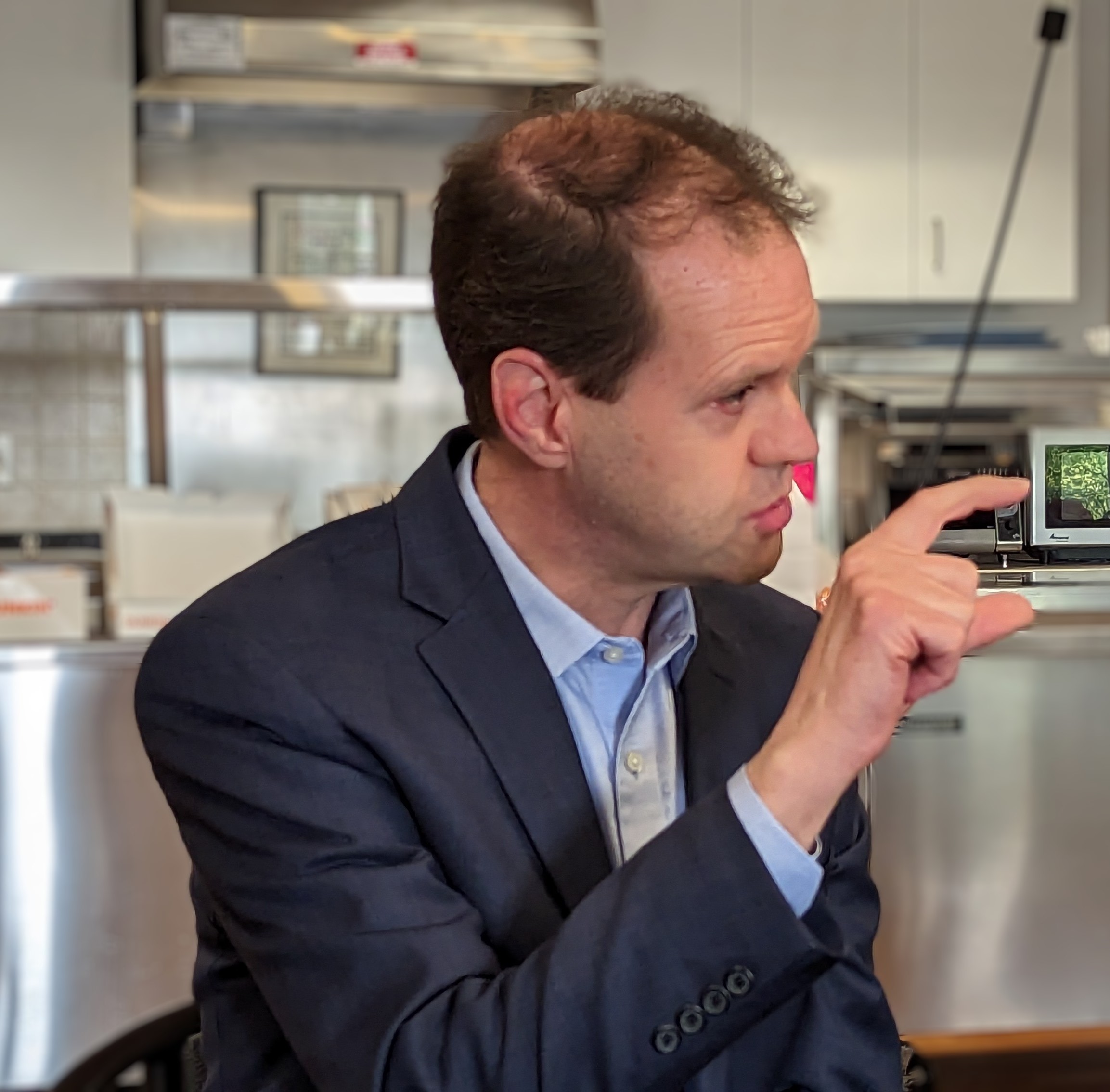 Bill began the discussion, asking "the Club" if there were any immediate cash needs. Kathy responded not at this time
"The Club" has a diversified portfolio, 30% bonds, 70% equities. The market was up 4% last year so we had growth. The portfolio is solid. Essex Financial has a challenge figuring out just how to invest as the bond market is a tough place to be. Essex Financial believes that the Fed has been part of the problem with all of the talk about default and the debt limit. Banks today must be very cautious in their business activities.
Overall, our fund is doing well. Advice is to keep doing what we are doing.
PRESIDENT'S UPDATE
1.) Nancy Morin presented the "Club" budget after discussion Joan Winters made a motion we accept the budget, a second by Marty Drobiarz, the motion passed.
2.) Memorial Day parade Monday May 29th. Meet behind Stop and Shop 9:30 AM to make ready to march with Rotarians.
3.) Golf Tournament moving along. Applications to play are at the printer and will be available by next meeting.
4.) Summer Concerts On The Green Nancy Morin
We will host five Concerts in Old Saybrook and two in Westbrook beginning Wednesday June 7, 2023. 6 – 8 volunteers are need for each event. Step up!
Social Event Wednesday May 28, 2023, $15 per person beverage extra. Sign up with Nancy now - guests are welcome!

The Old Saybrook Chamber of Commerce is having their 5th annual Classic Car Show June 4 from 10am to 1pm at the Auto Mall. Admission is free to the public.
COMMITTEE REPORTS
Foundation Jan Perruccio - No report
Outreach Joan Michaud - No report
Membership Pete Zucco - someone from Guilford Savings Bank potential new member
Website Marty - new content includes additions to the photo gallery, pictures added to the Day of Service page. Marty suggests checking the photo gallery - good resource for telling our story and showing interested new members.

FUTURE MEETINGS
Wednesday May 31, 2023, Evening Meeting Myrcene Brewery Social Gathering invite spouses, and guests.

Wednesday June 7, 2023, Student of The Month Health/P.E. Saybrook Point Resort & Marina 7:00 AM

Wednesday June 14, 2023, Mark Perlman "The Reluctant Soldier" Nancy Morin

, Wednesday June 21, 2023, OPEN

Wednesday June 28, 2023, "The Changing of the Guard" Indian Town Beach Club 6:00 PM, more to follow.
AVENUES OF SERVICE
A breakdown of all the sub committees is on our web site. Look it over.
1.) Club Service
2.) Community Service
3.) Vocational Service
4.) New Generations
5.) International Service
THOUGHT FOR THE DAY
"Even with its high cost, living has remained very popular"
---