Pledge: President Elect Pat DeVito
Prayer: President Elect Pat DeVito
THE FOUR WAY TEST of the things we think, say, or do
Is it the TRUTH?
Is it FAIR to all concerned?
Will it build GOODWILL and BETTER FRIENDHSHIPS?
Will it be BENEFICIAL to all concerned?
FLIN/FLAM: Gail Fahey
RAFFLE: Pete Zucco Christy Burnham William Llewellyn
BIRTHDAY'S THIS MONTH: Brent Taylor Gail Fahey
HAPPY BUCKS
Pete Z for our speaker, Christy B for the day, Kathy C for our speaker, John A for being at the beach, William Llewellyn for winning the raffle, Gail for winning the Flim/Flam and the day, Pat & Pattie for our guest, Nathan W for the day.
VISITING ROTARIAN: William Llewellyn, The Rotary Club of Fairfield
PRESIDENT'S UPDATE
Old Saybrook Chamber Golf donated $125.00
"Kate" bench delayed
OS/W Football Booklet $100.00 ad
Membership Dues are due June 30, 2022 - $170.00
First Wednesday Night Concert of the Green tonight 6:30 PM
Register for 06/39/22 changing of the guard Indian Town Club
Pat DeVito survey about 1/3 response let's go folks
Nice thank you note from Tony Raucci S C O R E
PROGRAM: Martha Welles Hoffman "Call to Care Uganda"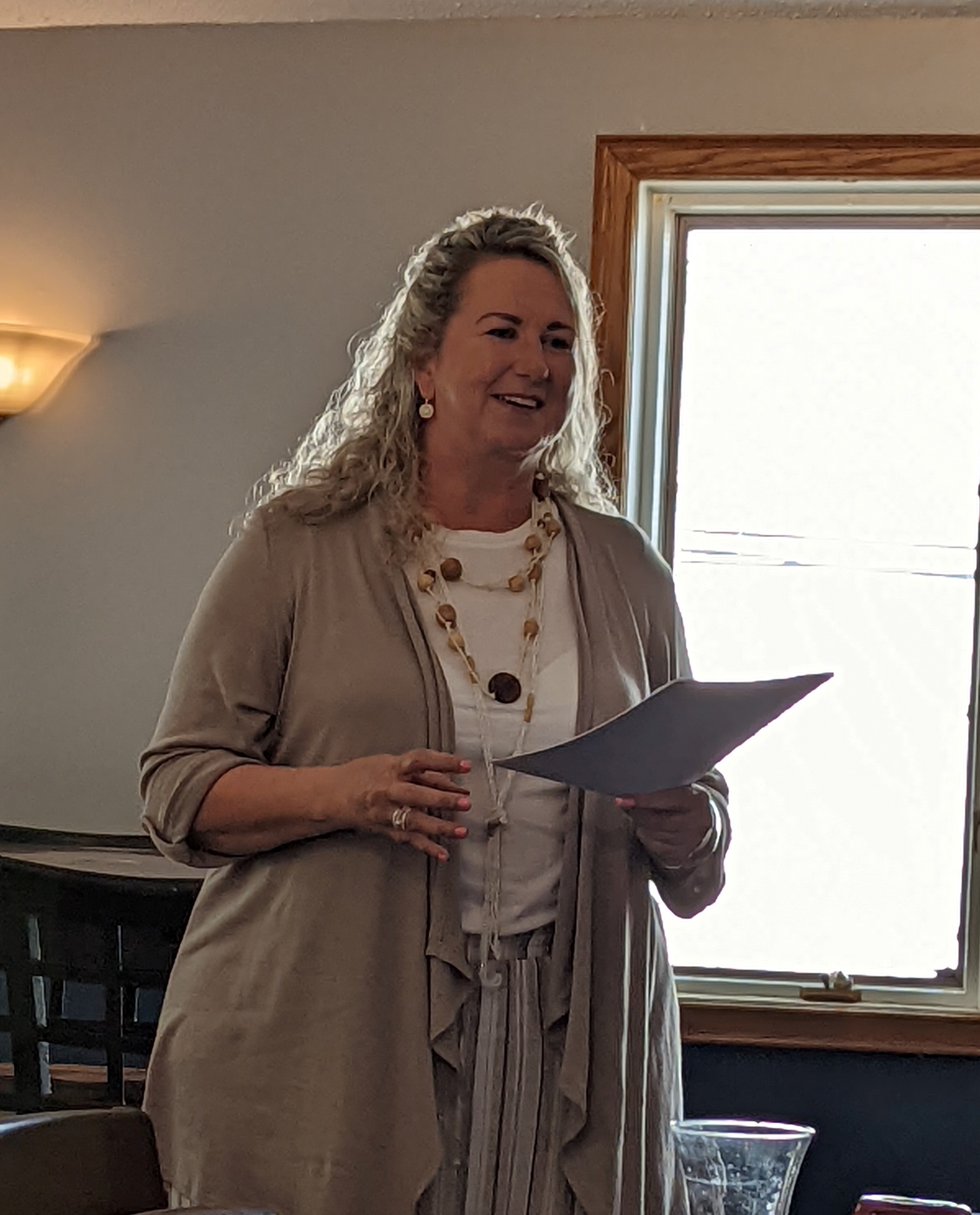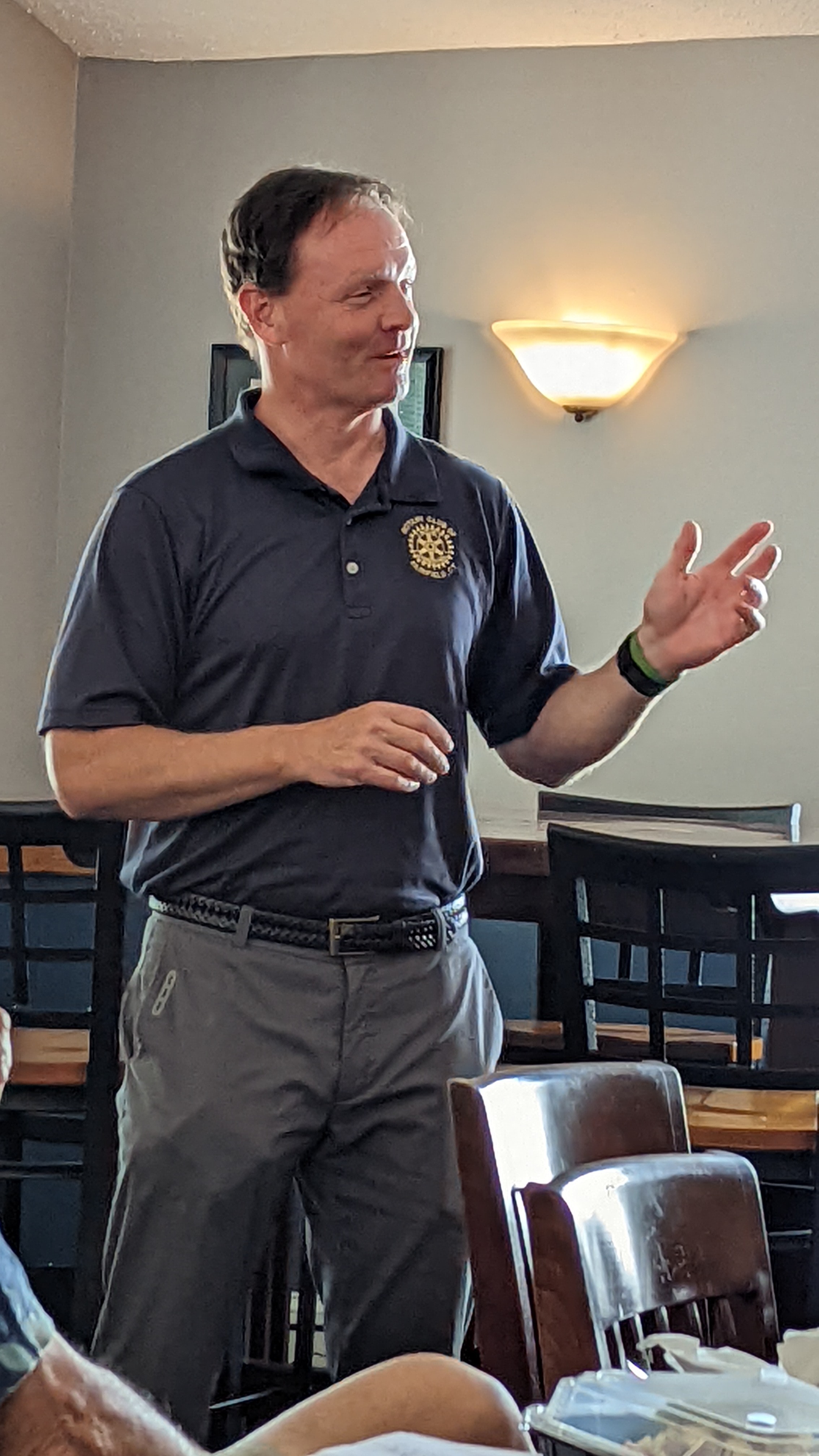 "Call to Care Uganda" The mission is clean water in Uganda. Working with Rotary Clubs in District 7980 and a Rotary Club in Uganda the group has been able to provide clean water to several villages since 2007
As an example, in 2008 The Rotary Clubs of Madison and Guilford partnered with District 7980 to provide money for a well. This, collaboration with additional; Rotary Clubs in our area is still working to provide clean water.
The Rotary Club in Uganda helps determine the well site, provides a hydrologic survey, helps bore a well, pipes and caps the well.
Testing is done regularly to assure clean water and the wells are maintained by the village.
Very interesting program. An example of DMG and Global Grants in action.
COMMITTEE REPORTS
Foundation: No Report
Outreach: No Report
Membership: MaryAnn still thinking
GOLF TOURNAMENT: Charlie Renshaw
Block out the month of October many events
Brents daughter planning to come to the event
Be thinking about how you can be involved and help with the event
FUTURE MEETINGS
Wednesday June 22, 2022: Bill McLaughlin will talk about his travels in his RV, Penny Lane Pub
Wednesday June 29, 2022: Installation of Officers Evening, Indian Town Beach Club
Wednesday July 6, 2022: NO MEETING
Wednesday July 13, 2022: Business Meeting, Noon Penny Lane Pub
Avenues of Service
Club Service
Community Service
Vocational Service
New Generations
International Service
A breakdown of all of the sub committees is on our web site. Look it over.
THOUGHT FOR THE DAY
"Never worry about anything, always pray about everything"
---