Pledge: President Pat DeVito
Prayer: President Pat DeVito
THE FOUR WAY TEST of the things we think, say, or do
Is it the TRUTH?
Is it FAIR to all concerned?
Will it build GOODWILL and BETTER FRIENDSHIPS?
Will it be BENEFICIAL to all concerned?
FLIM/FLAM: Nancy Morin
RAFFLE: Patty Devito, Joe Arcara, Bill Mc
HAPPY BUCKS
Ralph S happy to be here, Pattie DeV happy for the day, Kathy C $10 for the speaker, Alan S, happy for our speaker, Carlie R happy for our speaker and Joan W, Joe A for happy for our speaker, Gary McC happy for a great Rotary year, Charlie N happy for our speaker and Merry Christmas, Mike O happy to be on his way to SC and Merry Christmas, Nancy M happy for our speaker, Gail F happy for our speaker and Merry Christmas.
PRESIDENT'S UPDATE
ARAP funds in
Sent a check for $1,000.00 to Alzheimer's Fund
Mid-Year report sent to District 7980
January 10, 2023 Old Say brook Chamber Award will be given
January 18, 2023 Westbrook Interact will be the program
2nd Wednesday in January 2023 will be a ZOOM meeting
PROGRAM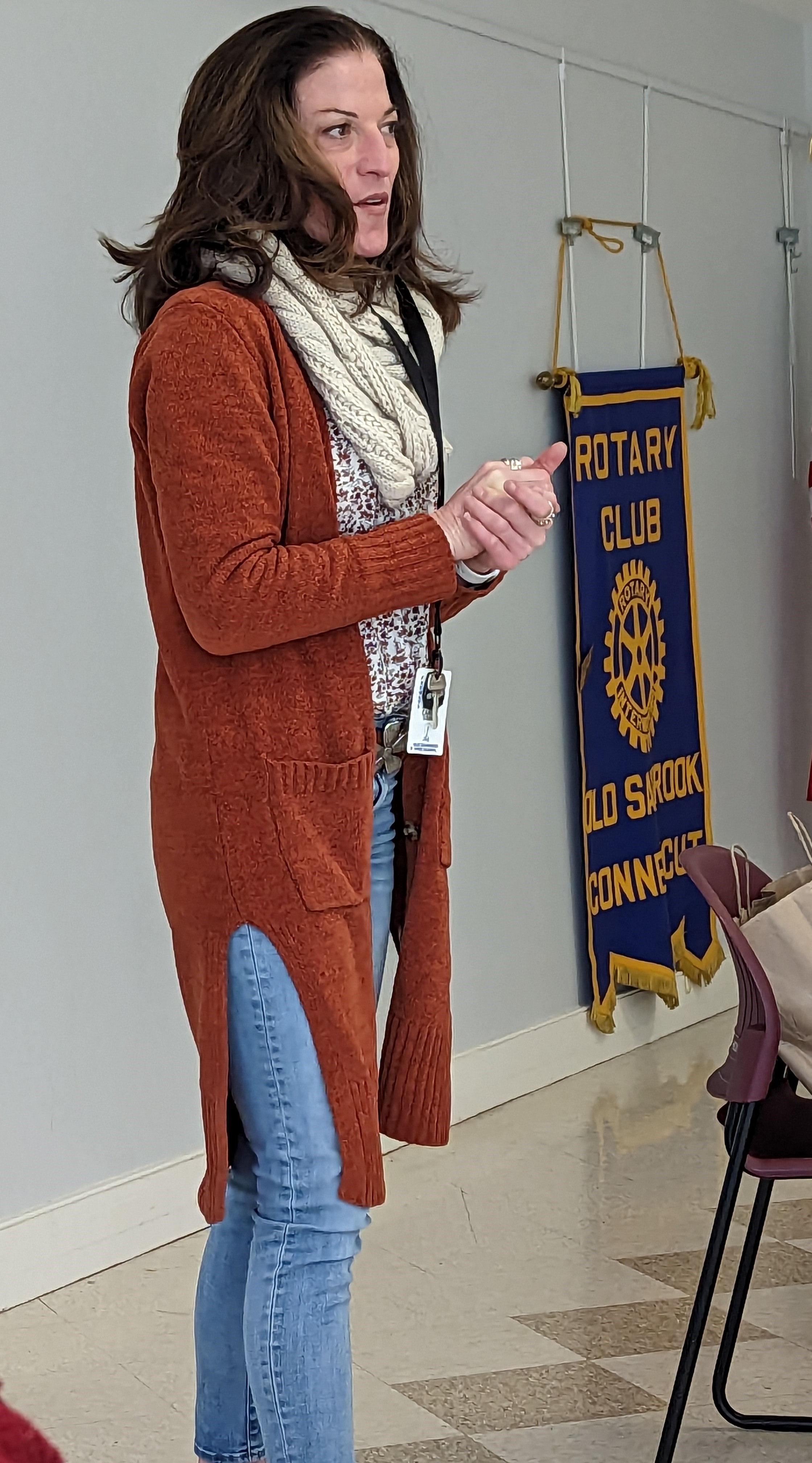 Carina Using, "Old Saybrook High School College and Career Readiness Coordinator", spoke to The Club. Carina has been at the High School for 19 years.
The mission of The Career and Readiness Program is to pursue ways to improve the graduation rate. Individual students need guidance to address today's many challenges.
The program is looking for adults who will connect with the students as many students do not realize how much adults have to offer and how they can learn from talking with adults.
Four-year college graduation rates are low. There is an increase in interest in Community College. Carina asked that all of us think about ways we can be of help to the young students. Carina sent the following letter later in the week: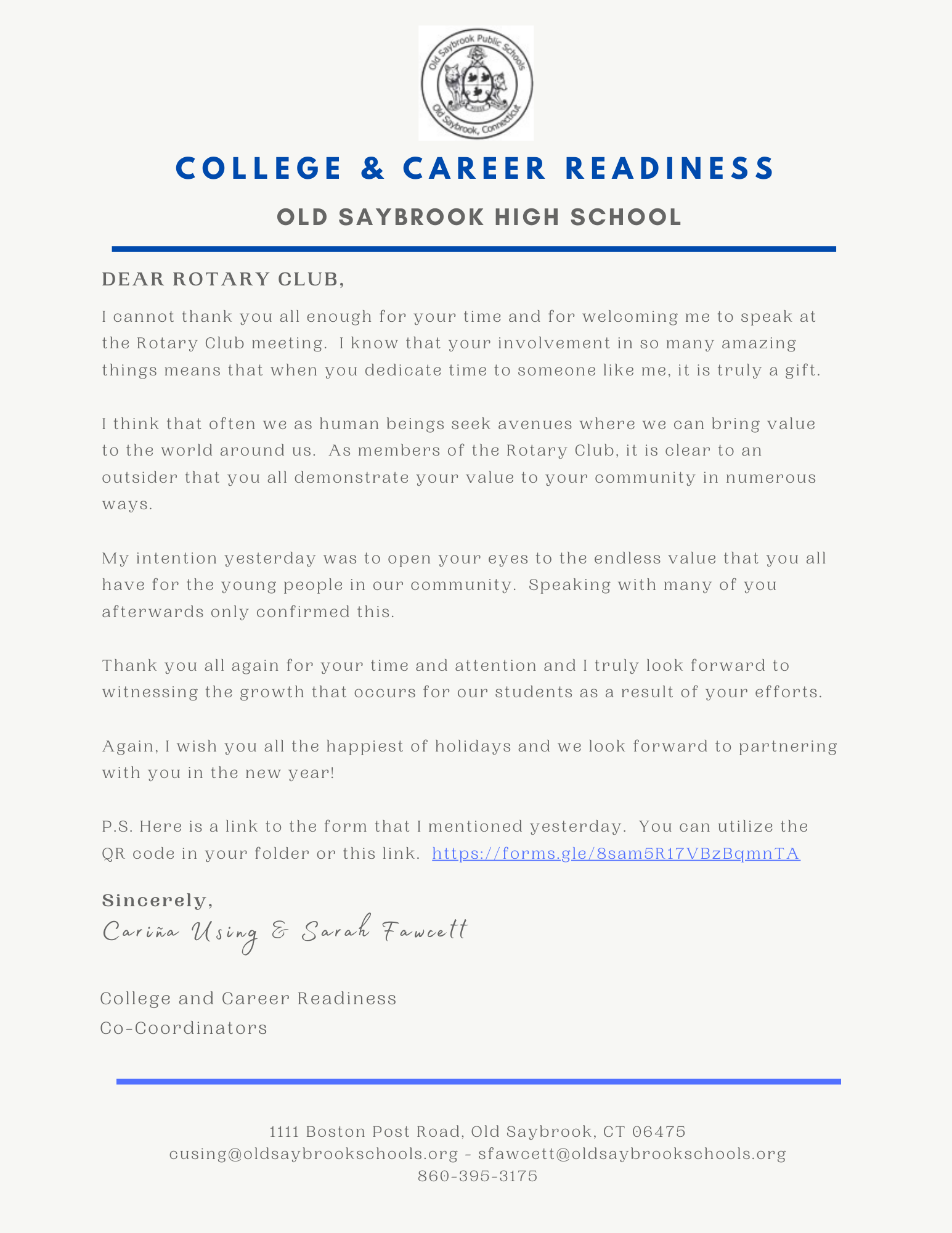 Joan Winters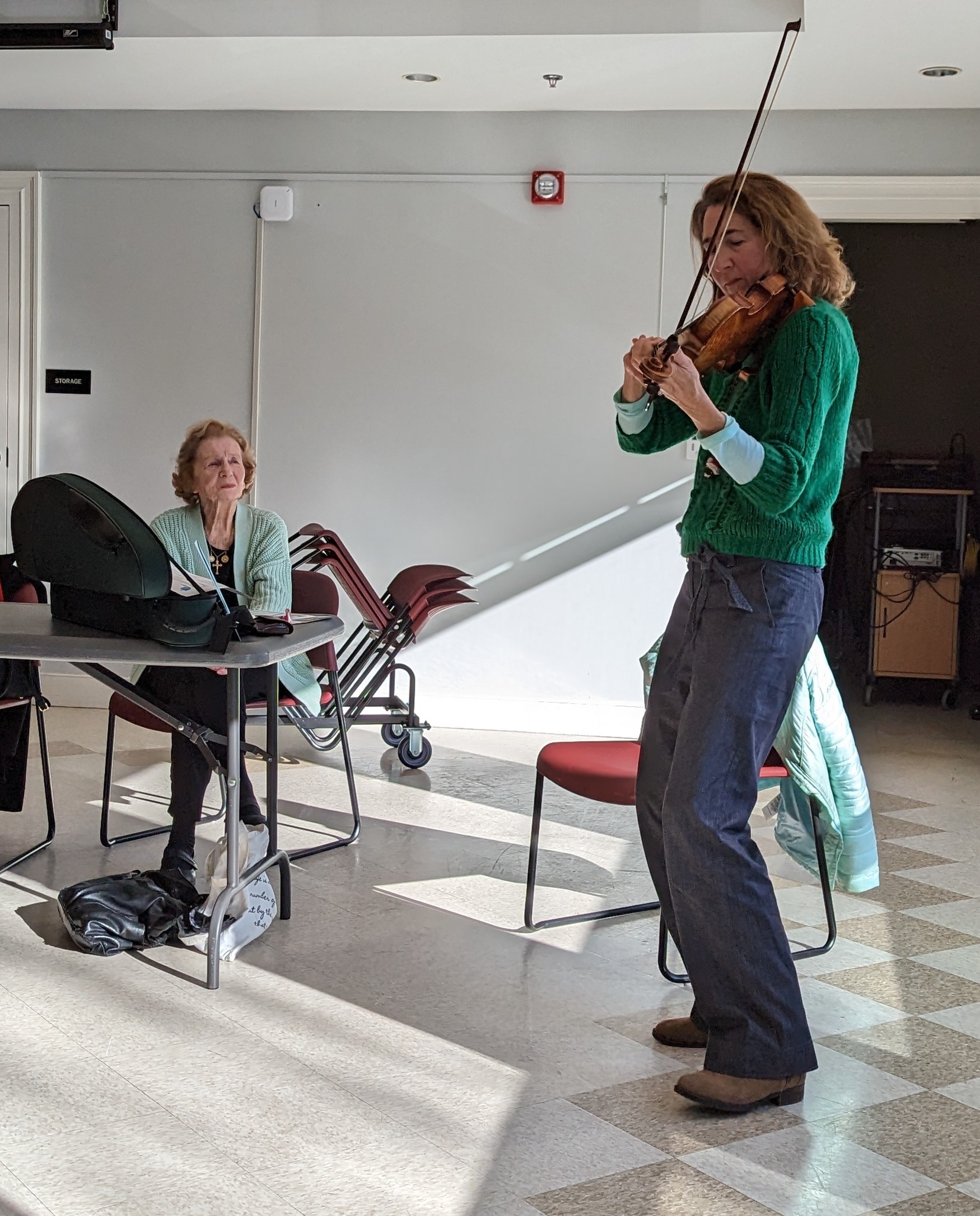 Joan shared with us, via her violin, a wonderful concert of Christmas and Hanukkah music. We enjoyed, Have Yourself a Merry Christmas, Santa Baby, We Wish You A Merry Christmas and many others, Hanukkah music included The Dreidel Song. Joan well done!!
COMMITTEE REPORTS
Foundation: No Report
Outreach: No Report
Membership: Kristina DeMaria and Kathy Ledwith to be inducted in January 2023
Wine Tasting: Marty D reports that tickets are being printed (ticket price is $45.00 ea) All other printed materials including posters will be available for the next meeting and will be distributed. The website is updated. Also:
Dignitaries Scott Haney, Channel 3 Eye Witness News, and Nicloe Nalepa, will be guest hosts. Come and enjoy!!
Think about silent auction items especially higher ticket ones. We need more of those!
FUTURE MEETINGS
Wednesday January 4, 2023 Business Meeting Estuary 7:00 AM. Wine Tasting kick-off. Get your official packet!
Wednesday January 11, 2023 ZOOM Meeting Noon
Wednesday January 18, 2023 Westbrook Interact Noon Meeting
Wednesday January 25, 2023 Kitty Stalsburg High Hopes Noon
AVENUES OF SERVICE
Club Service
Community Service
Vocational Service
New Generations
International Service
A breakdown of all of the sub committees is on our web site. Look it over.
THOUGHT FOR THE DAY
" Never worry about anything, always pray about everything"
---